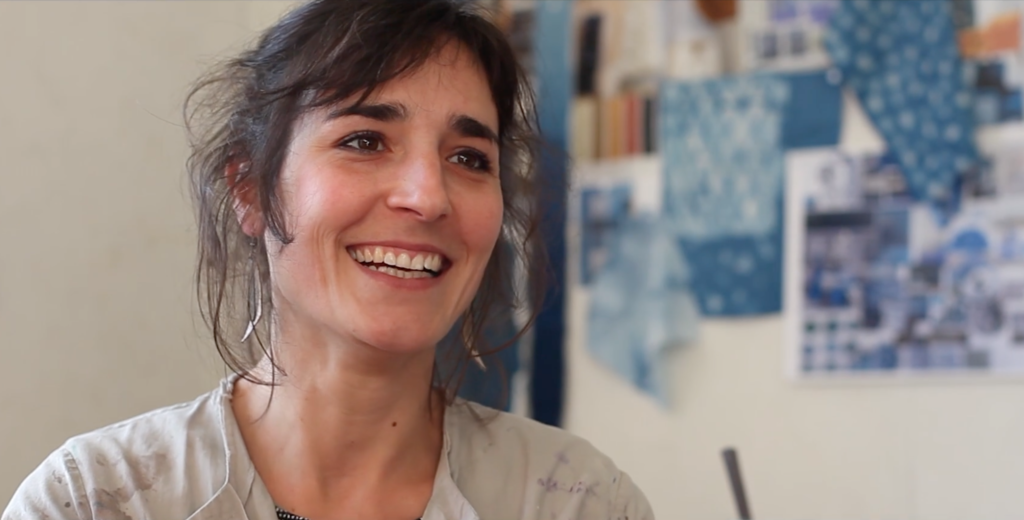 I'm a french textile designer, working in Lorient, Brittany.
I studied textile and weaving in l'Ecole Supérieure des Arts Appliqués Duperré (Paris). I started working for IKKS Women as a graphic textile designer. But I missed having the hand in the paint, the material and creating.
In 2012, I started working on my own as a freelance. First as a graphic textile designer on computer and then going back to handmade drawing which I love most of all. It give me much more freedom. I use various skills (linocut, watercolor, gouache, natural dye…) and enjoy experimenting new things.
Today I design textile mostly for furnishing such as wallpaper, bedings, curtain, rug… All my drawings are handprinted.